Law firm management
Smart Collaboration for Lateral Hiring: Successful Strategies to Recruit and Integrate Laterals in Law Firms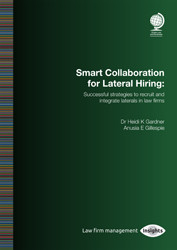 This Special Report offers a new, research-based approach for law firms to improve their lateral hiring process and results by engaging new hires in smart collaboration. Laterals who collaborate with their new colleagues are significantly more likely to stay with the firm longer, to hit or exceed their targets, and to thrive professionally. Firms need a well-constructed plan, a relentless focus on execution, and clear accountability processes if they expect to help laterals achieve two-way collaboration quickly and efficiently. This Special Report offers the tools, processes, and best practices for successful implementation.
Price: £65.00
Legal Tech and Digital Transformation: Competitive Positioning and Business Models of Law Firms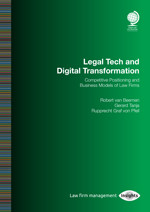 This Special Report on Legal Tech and Digital Transformation offers a practical framework on the impact of technology, legal tech and technology-based legal services on the formulation of strategy in law firms; how legal tech affects the competitive positioning and business model of law firms and how national and international law firms implement technology. The report will offer essential reading for law firm leaders concerned with how to engage effectively with legal tech today.
Price: £45.00
Bridging the Gender Pay Gap in Law Firms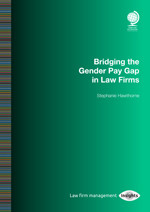 This Special Report focuses on law firms' gender pay gaps with statistics from the top 50 law firms. This follows new UK government regulations that came into force in April 2017 which required statutory reporting of the gender pay gap for the first time. The report analyses what individual law firms are doing to fix the gender pay gap, including work allocation, mentoring, maternity support, parental leave, women lawyers' networks with analysis from HR directors and lawyers. This cutting edge report will be essential reading for law firm management and practitioners keen to understand the gender pay gap in law.
Price: £45.00
The Lawyer as Leader: How to Own your Career and Lead in Law Firms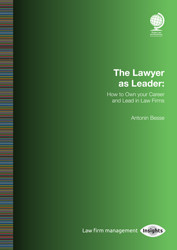 This special report is a practical, experience-based guide to personal development at every stage of a lawyer's career. The author draws on over 30 years as an international commercial lawyer and senior partner in a Magic Circle firm to offer a roadmap for moving from a "What's expected of me?" mindset to self-leadership and leadership of others. The report's main theme is that retaking autonomy and control can transform engagement and fulfillment in a legal career.
Price: £45.00
Social Media in Business Development and Relationship Management: A Guide for Lawyers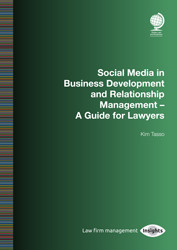 This Special Report provides a practical introduction to social media for lawyers. By avoiding technical details and jargon, it offers a pragmatic guide on how all lawyers – irrespective of industry sector, firm size or client base – can successfully integrate social media into their marketing, business development and client relationship management programmes.
Price: £45.00
Sustainable Profitability in a Disrupted Legal Market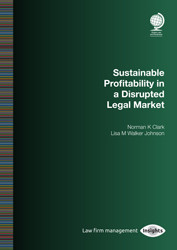 This special report presents practical strategies for law firms to protect and sustain their financial performance and profitability as changing client expectations, advanced technology, and global competitive forces are fundamentally changing the legal services industry. The authors demonstrate how the traditional factors influencing profitability remain valid, but must be adapted to new financial realities. The report focuses not only on what sustainable profitability means, but also how to achieve it in any law firm.
Price: £65.00
Diversity and Inclusion in the Legal Profession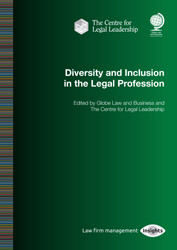 This Special Report explores strategies for maximising inclusion and diversity in the legal profession both in-house and in private practice.
Each of the report's five chapters has been written by an expert with direct experience and knowledge in their specialist field. The areas covered by this Special Report are: disability, female gender issues, social mobility, trans* inclusion and ethnicity issues.
This new report is essential reading for all organisations committed to inclusion and diversity across the modern workplace.
Price: £65.00
Pitching for Lawyers: Using Marketing Communications Techniques to Improve your Win Ratio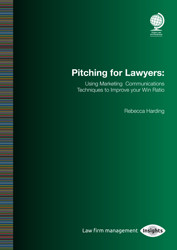 This unmissable report will give you a practical approach and a clear process to improve your pitching and responses to tenders. It covers areas such as common mistakes, in depth analysis of your audience, messaging and tone, persuading, what researching really means when pitching, visual differentiation, and cross border pitching. It also includes feedback and case studies from in house lawyers and partners, who have seen or made the worst of pitches, and the most outstanding.
Price: £75.00
Essential Soft Skills for Lawyers: What They Are and How to Develop Them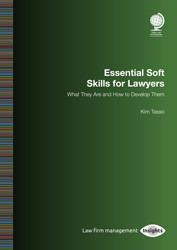 This Special Report offers a research-based view into the importance of soft skills for modern lawyers and how law firms develop essential soft skills – whether to comply with SRA rules, to lead productive teams, to provide the best service to clients or to grow their practice. This report is the guide to developing the skills needed to get ahead and stay ahead in your legal career.
Price: £75.00
Private client
Creating the Trusted Team of Advisers for a Family Business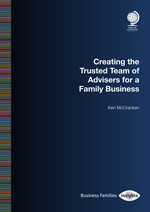 This special report describes how family businesses can benefit from a high-performing, inter-disciplinary advisory team for trusted advice, with members sourced from different organisations, and who have demonstrably effective processes for looking after an entire family and their business interests. Members of such a team are committed to helping the family achieve success.
Price: £65.00
Setting Up a Family Office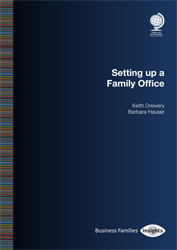 Setting up a family office is never an easy undertaking and can present numerous challenges for anyone seeking to steward assets for future generations or meet the complex needs of extended family members. This Special Report provides a practical guide to the main factors to consider when setting up a family office and helps families and their advisers navigate a path through the wide range of family office models in use today.
Price: £75.00
Energy
Energy Storage: Legal and Regulatory Challenges and Opportunities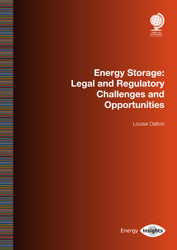 Energy storage is a key trend in the electricity industry across the globe, with one recent analysis predicting 942GW of storage (excluding pumped storage) will be developed by 2040.
This Special Report provides an overview of the key issues in relation to the development of storage projects, including:
The main technologies
Regulatory arrangements
Revenue streams and
Contracting arrangements
and covers the key policy, commercial and legal principles that underpin this developing sector.
Price: £75.00