Law firm management
Private client
Creating the Trusted Team of Advisers for a Family Business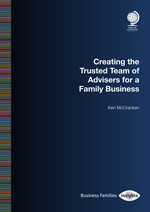 This special report describes how family businesses can benefit from a high-performing, inter-disciplinary advisory team for trusted advice, with members sourced from different organisations, and who have demonstrably effective processes for looking after an entire family and their business interests. Members of such a team are committed to helping the family achieve success.
Price: £65.00
Setting Up a Family Office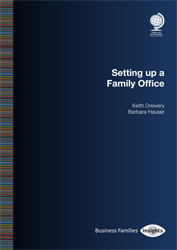 Setting up a family office is never an easy undertaking and can present numerous challenges for anyone seeking to steward assets for future generations or meet the complex needs of extended family members. This Special Report provides a practical guide to the main factors to consider when setting up a family office and helps families and their advisers navigate a path through the wide range of family office models in use today.
Price: £85.00
Energy
Energy Storage: Legal and Regulatory Challenges and Opportunities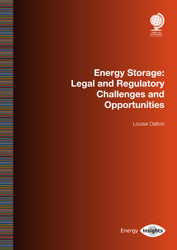 Energy storage is a key trend in the electricity industry across the globe, with one recent analysis predicting 942GW of storage (excluding pumped storage) will be developed by 2040.
This Special Report provides an overview of the key issues in relation to the development of storage projects, including:
The main technologies
Regulatory arrangements
Revenue streams and
Contracting arrangements
and covers the key policy, commercial and legal principles that underpin this developing sector.
Price: £75.00